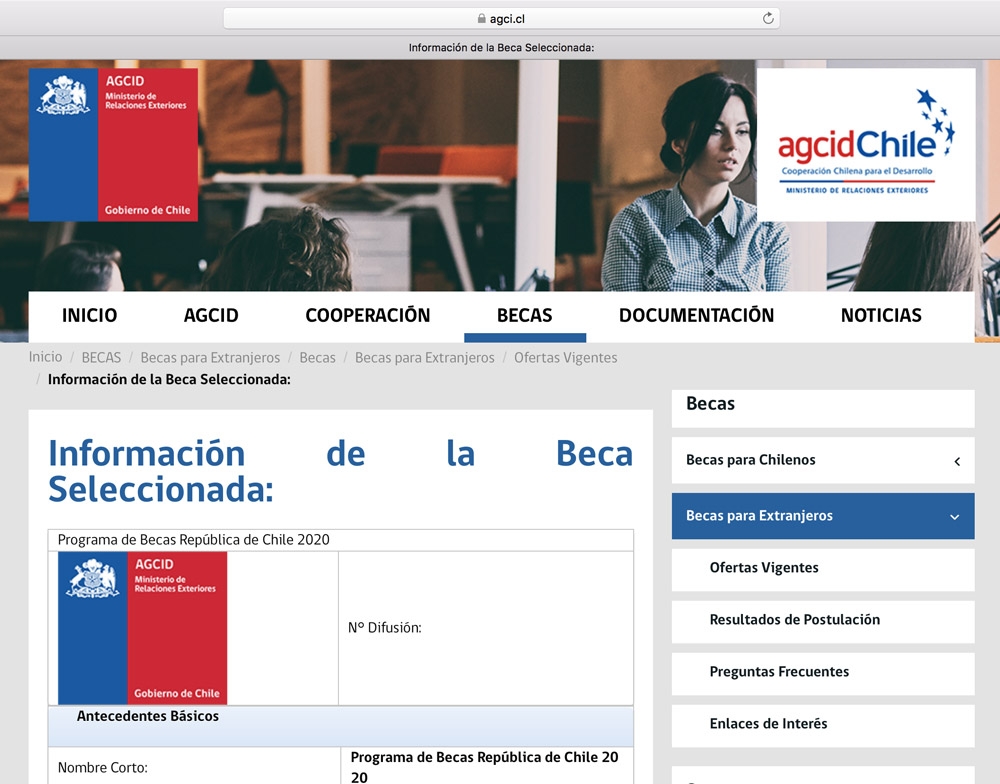 As several years before, the LL.M in International Law, Investments, Trade and Arbitration by the Universities of Heidelberg and Chile is part of the offer that the Chilean International Cooperation Agency (AGCI) currently has available to foreigners students who wish to study Masters in Chile.
The Scholarship "Republic of Chile 2020" is available at https://www.agci.cl/index.php/becas/becas-para-extranjeros/105-encuentra-tu-beca/1694-infobecaextr-4/?tipo=2&idNew=212 The offer is for professionals who are nationals of Argentina, Bolivia, Brazil, Ecuador, Paraguay, Uruguay, Costa Rica, El Salvador, Guatemala, Haiti, Honduras, Panama, Dominican Republic, And Caricom member countries: Antigua and Barbuda, Bahamas, Barbados, Belize, Dominica, Grenada, Guyana, Jamaica, Montserrat, Saint Lucia, St. Kitts And Nevis, St. Vincent and the Grenadines, Suriname and Trinidad And Tobago.
Because the LL.M in International Law has a selection process that takes several weeks, interested students are invited to send their applications in advance in case they decide to participate in this Chilean call for scholarship.
It emphasizes that only those Masters who are accredited participate in this Chilean Scholarship Program, the LLM is accredited for 7 years until the year 2022.